Google Ads – Search, Display & Video
"Google's advertising platform creates high levels of efficiency in the market, connecting buyers and sellers while removing the guesswork and waste of traditional advertising."
Starter
$750 Set up Fee (One Time)
Ad Spend $2000/Month & Under
Mid-Tier
$750 Set up Fee (One Time)
Ad Spend $2000-$5000/Month
Enterprise
$750 Set up Fee (One Time)
Ad Spend $5000/Month & Over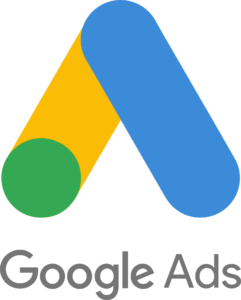 Google Ads – Pay Per Click (PPC)
Show ads on Google exclusively to people who are searching for your products or services. Only pay when they click to your website or call you.
Call ads are designed to encourage people to call your business, and only appear on the search network, on devices that make phone calls.
Attract nearby customers. If you run a local business, ads on Maps make it easy for people to get to your location.
Serve visually engaging banner ads on the Google Display Network. Reach people as they browse millions of websites, apps, & Google-owned properties (YouTube & Gmail).
Reconnect with people who've visited your website or used your mobile app.
Reach potential customers while watching or searching for videos on YouTube. Expand your brand awareness by grabbing attention and driving broader demand.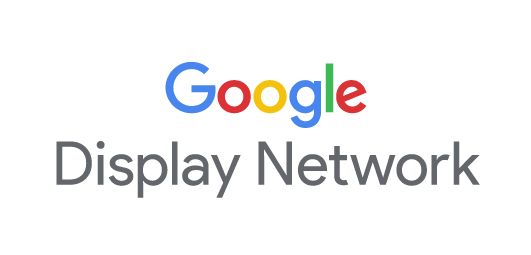 Online Branding & Traffic
Google Accounts

Whatever Google Properties are needed for a campaign we will create for you (Ads Account, Google Analytics, Google Tag Manager, Google Data Studio)

Conversion Tracking Setup

Monitor campaign leads & sales through your phone, website & email.

Keyword Research & Data Mining

Using the Google Search Term Report we identify and build campaigns around the best converting keywords. We also isolate and negate inefficient search terms by adding negative keywords.

Call only ads & Call Extensions

Setup includes call only ads to a business phone line as well as call extensions in text ads.

Ad Copywriting

The art of creating highly engaging advertising content; the correct calls to action, offers, and branding to draw potential customers in.

Reporting

Detailed data and accurate analysis taken directly from the inside the Google Ads master account. Metrics include: Total Clicks, Branding Impressions, CTR, CPM (Cost per thousand impressions), Cost Per click, Conversion rates, Cost per Conversion & more.
Management

Track, Test, Iterate. We will monitor & improve campaigns based on what is driving the most leads & sales.

Split Testing

Ad competitions ensure that the adverts with the best click through rates and branding are being displayed. This entails writing multiple adverts and promotions per each keyword or ad group, analyzing conversion data from those adverts & rotating for optimal performance.

Remarketing (Display Campaigns Only)

Shows ads to people who've visited your website or used your mobile app. When people leave your website without booking a service or buying anything, remarketing helps you reconnect with them by showing relevant ads across their different devices.

and Serving Display Banners on specific websites that the target market visits.

Manual Placements (Display Campaigns Only)

Identifying and Serving Display Banners on specific websites that the target market visits.

Banner Creative Graphic Design (Display Campaigns Only)

Banner Creation & Graphic Design. This includes creating multiple sizes that are recommended by Google for the display network (336×280 large rectangle, the 300×250 medium rectangle, the 728×90 leaderboard, the 300×600 half page).
What They Say
Customer Testimonials
"Derek at OGM Digital has greatly enhanced Bounce4fun over the years, the business would not be the same without them"
Jack Satara
Owner, Bounce4fun
"OGM Digital helped us increase revenue & sales with a Google ads campaign.  They went above and beyond to make sure results were coming in."
Larry Hertz
Siam Carving Academy, Co-owner
"If you need SEO or Google Ads to grow your business, I highly recommend OGM Digital. They are responsible for Infinity Diamond's strong Google presence in Sydney in the diamond market."
Waldo Perez
Infinity Diamonds, Owner
"I use OGM Digital for SEO which has really helped my business find customers. They put my website on the map in Australia for highly competitive phone system keywords."
Allen Brown
A1 Communications, Owner
"Thank you so much!  Our business has taken a turn for the better since you took over managing our google ads. We have really picked up since you got us straightened out on the internet and with Google. Thank you!"
Karla S. Hart
Secure Self Storage, Owner
"Hi Derek, I spoke to the CFO of one of Australia's top 300 companies on Tues. He found me on google (keyman insurance). He needs insurance himself and the CEO and has told me to go ahead today."
Steve Davies
The Insurance Quoter, CEO
"I have been with OGM Digital for years, I trust none other, they are my go to Google ad specialists for both of my businesses"
Frank Rodriguez
Assured Appliance Repairs, Owner